Stylish Gemstone Stacking Rings
Achieve your desired style with these dainty and elegant thin rings!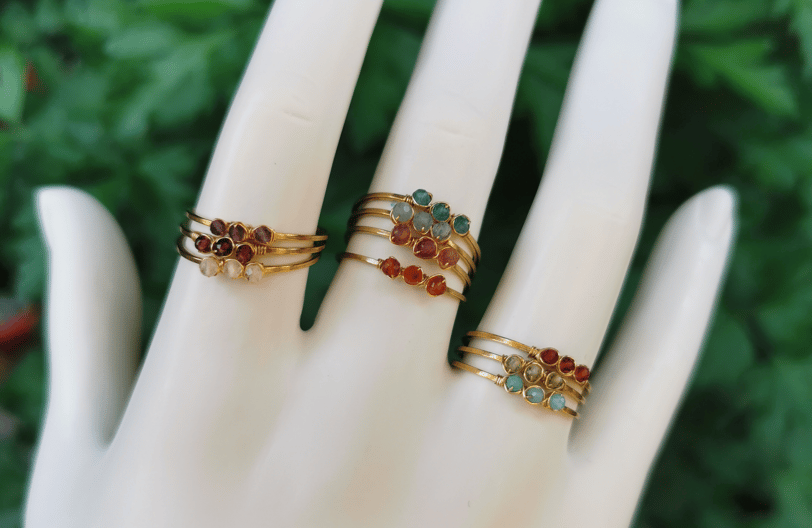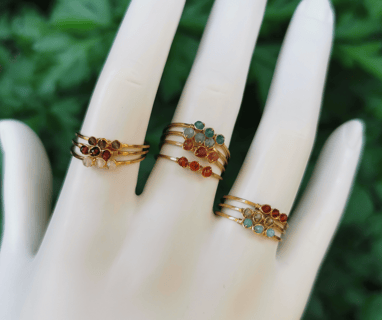 Stacking rings are a popular jewelry trend that allows you to showcase your unique style preferences. By wearing multiple rings on each finger, you can add a touch of personality to your look.
These delicate and pretty skinny rings feature three petite faceted natural gemstones that are hand wire-wrapped onto a gold-plated stainless steel ring frame with gold wire.
Sold individually, these rings are available in a variety of gem options. They can be worn individually for a chic minimalist look or you can have fun and stack several rings at once to create a bold and trendy statement.
The versatility of these rings allows you to mix and match different gems and colors to create a unique and customized stack that reflects your individuality.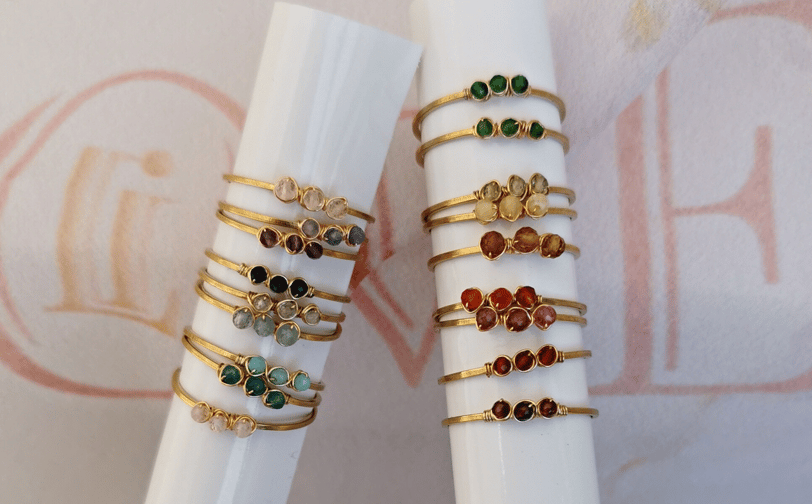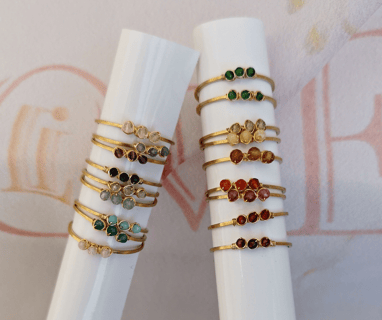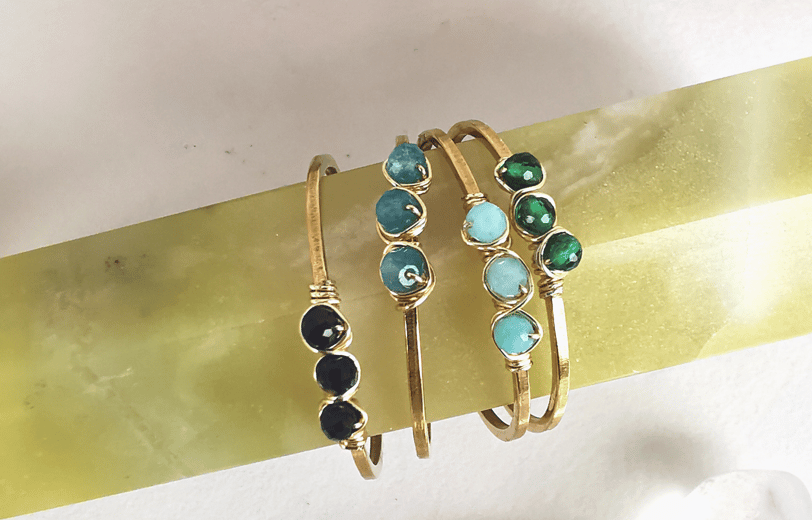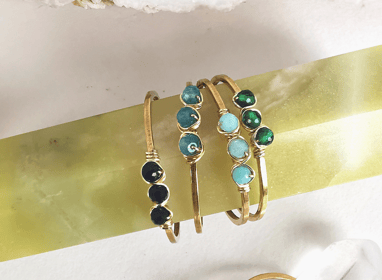 Whether you are attending a casual gathering or a formal event, these rings will elevate any outfit and add a touch of elegance to your overall look.
Only available in US ring size 7.75, these rings are the perfect size for most women.
Browse and purchase these rings HERE in our infiniteLi Etsy shop.